Dallas Public Adjuster 
"Proudly providing claims assistance to our customers in DFW, Houston, Austin, San Antonio and surrounding areas"
Turn to Assurance Claims Service Co. when you're looking for a public adjuster in Dallas, TX. CONTACT US TO SET YOUR APPOINTMENT FOR YOUR  CONSULTATION. WE WILL REPLY PROMPTLY TO YOUR REQUEST FOR ASSISTANCE. PROUDLY SERVING TEXAS TO HELP PROTECT YOUR INTERESTS.
P: 469-323-5365 F: 469-453-3453 OR CONTACT PAGE
LICENSED AND BONDED
Licensed Property Claims Adjuster since 1986
Assurance Claims Service Co. 102 N. Shiloh Road Suite: 102 Garland, TX 75042
Public Adjuster license # 2159730
Water Damage
CONTACT US TO SET YOUR APPOINTMENT
Water Damage
CONTACT US TO SET YOUR APPOINTMENT
Hurricanes
CONTACT US TO SET YOUR APPOINTMENT
Hurricanes
CONTACT US TO SET YOUR APPOINTMENT
Fire Damage Claim
CONTACT US TO SET YOUR APPOINTMENT
Fire Damage Claim
CONTACT US TO SET YOUR APPOINTMENT
Tornados
CONTACT US TO SET YOUR APPOINTMENT
Tornados
CONTACT US TO SET YOUR APPOINTMENT
Reasons you should contact Assurance Claims Service Co. for claim assistance:
You want to be certain you are treated fairly and the assessment properly reflects your loss & MAXIMIZE YOUR CLAIM RECOVERY.

You just do not have the time needed to gather all the information necessary to present your claim.

The whole thing is just too stressful and overwhelming.

The adjuster assigned to represent the insurance company is difficult to work with.

The amount and / or evaluation presented by the insurance company adjuster seems low.

Because it is the adjuster's job that is working for the insurance company to get the claim settled for the insurance company's favor.

Insurance companies have duties of how to handle claims; which are routinely disregarded and go overlooked because there is nobody involved in the claim that is aware of the regulations.

Insured's have numerous duties which the insurance company is quick to point out when it is to their advantage.

Insurance companies are in business to make money. The less they pay out in claims, the more profit the company makes.

Delays benefit the insurance company. The longer they can leave the money in the bank the more interest they can earn on it. The customer is more likely to settle for what is offered due to urgency or just from the frustration and being tired of dealing with it.
The above list shows some reasons why you may need us for insurance claims help. Nobody wants to be treated poorly or unfairly. We will be open and honest with you in regards to our assessment of your concerns. Feel free to call us to discuss your claim.
Our Core Values
Customer service is our top priority. We do it all, including meeting with insurance adjusters, preparing estimates for work, obtaining contracts, scheduling and overseeing jobs to completion.
What Our Clients Say
"I have known Frank James for two and a half years. In the summer of 2016, I hired Frank as a public adjuster for a rental property I own in Wylie, Texas. The property had extensive hail damage and my insurance company would only cover a fraction of the cost for repairs. Frank was very knowledgeable about the repairs and was also able to advocate on my behalf to recover lost rental income as well as shortages and errors in the estimate from my insurance company. Frank was highly professional, accountable, took every phone call and promptly returned calls, hand delivered checks, and most importantly, I always felt like I knew what was going on with my claim at all times. I would highly recommend Frank James to anyone who has a property claim."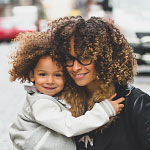 "I was initially impressed with Mr. Frank James, Public Adjuster and his enthusiasm to take my needs seriously. His communication skills, professional knowledge and demeanor is outstanding."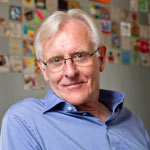 "He has been a blessing in disguise. All senior citizens and younger should take advantage of his help and insurance knowledge for a good and just settlement."
Licensed Property Claims Adjuster since 1986.
Public Adjuster license # 2159730
Only takes a few seconds!